A series of digital images of power lines and a transformer
reflecting current shifts in political, social, gender and racial power.
Nine images will be presented at Artfields in Lake City, SC in May, 2021.
 Inquiries are welcome at carlpatow@carlpatow.com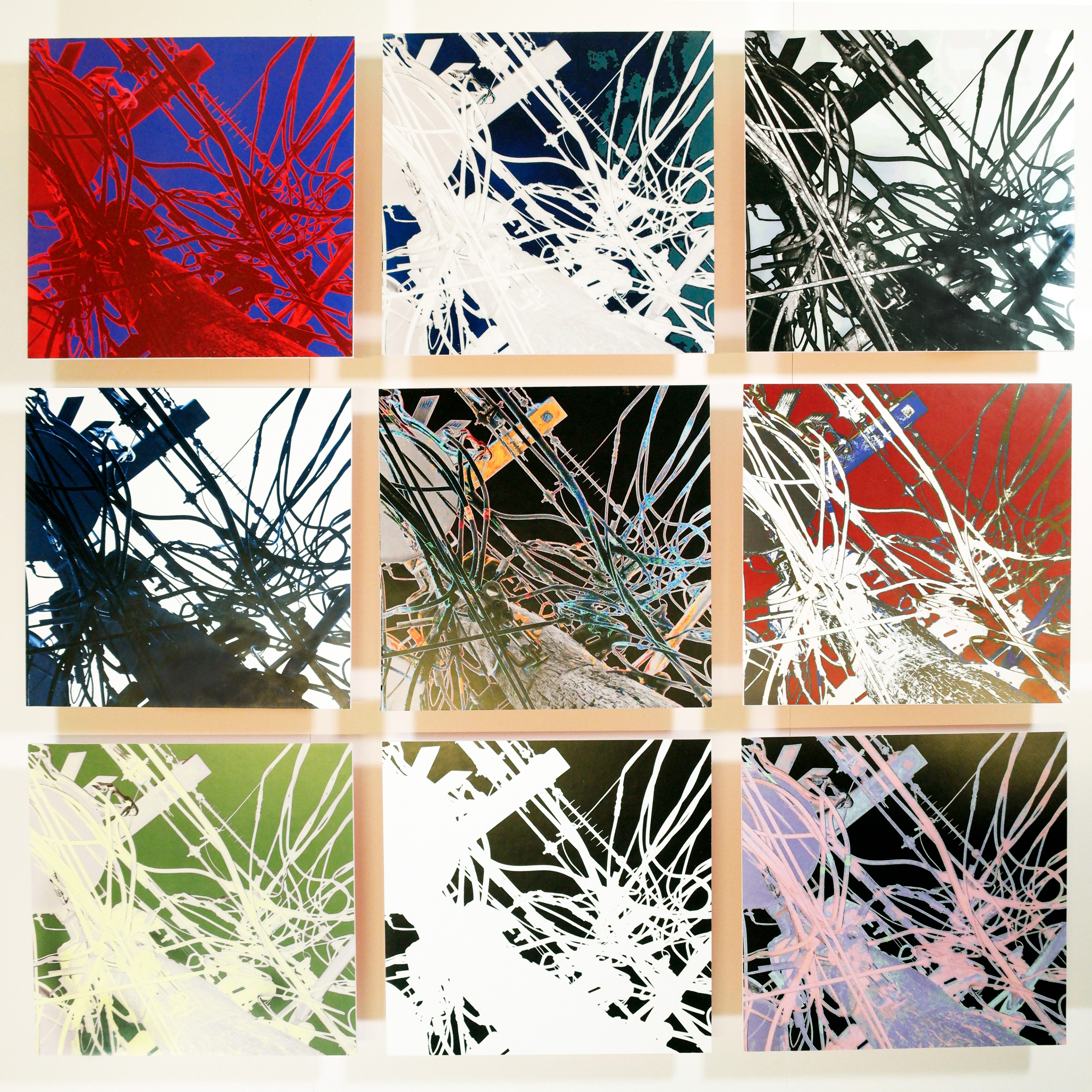 12 inch by 12 inch inkjet panels mounted on Gaiterboard, surface-treated for longevity,
mounted with a luminescent undercoat on an invisible frame.